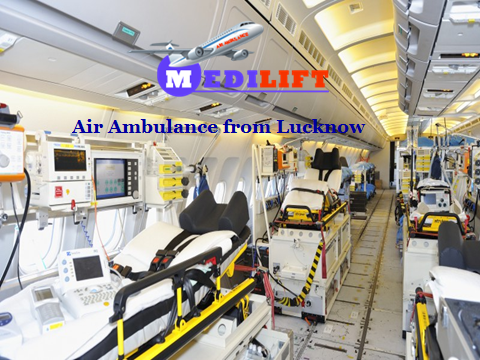 According to current scenario there are more than 10 emergency patients from Uttar Pradesh are being transferring to Chennai, Vellore and other cities for better treatment and surgery and due to lack of medical facilities. Allahabad, Lucknow and Bhopal these cities people are still waiting for advanced medical facilities in their hometown. If you are in Lucknow and you also need to shift your patient from Lucknow to anywhere in India in emergency then you may contact with us to get best and quick Air Ambulance from Lucknow in order to shift your patient easily and safely from Lucknow to anywhere in India.
Although there are number of service provider of emergency Air and Train Ambulances are available in market but Medilift provides so many different facilities and best services beyond people expectation, one of the best things with Medilift is that it provides less expensive services which is rare because cost of such emergency medical transport services are very high.
World Class Services and Hi-Tech Medical Facilities Provided by Medilift in Air Ambulance from Lucknow:
»Provide complete patient transportation solution at one place.
»Transfer patient with experienced medical team and specialized doctor
»Provide medical escort and technicians to assist patient
»Provide ground ambulance services both side to pick and drop patient direct from hospital to airport and airport to hospital.
All these outstanding services are available at reasonable cost, stop thinking about Air Ambulance from Lucknow rate and get ready to shift your patient from Lucknow to another city where you want to shift with the help of Air Ambulance Services from Lucknow by Medilift. Air Ambulance from Lucknow to Mumbai, Air Ambulance from Lucknow to Chennai and Air Ambulance from Lucknow to Delhi by Medilift will be always available and ready to take off in your emergency. Just you all need to call once at – +91-7368088516, +91-7367020595 to avail our services.
Save
Save