Low cost and quick services by Air and Train Ambulance in Jabalpur
Jabalpur is the city in Madhya Pradesh which is tier 2 cities and the 37th largest urban community and the second populous city of Madhya Pradesh. It has also been selected for smart city under smart cities mission. It is also mythological city because the Ramayana and Shiva is boon of this city.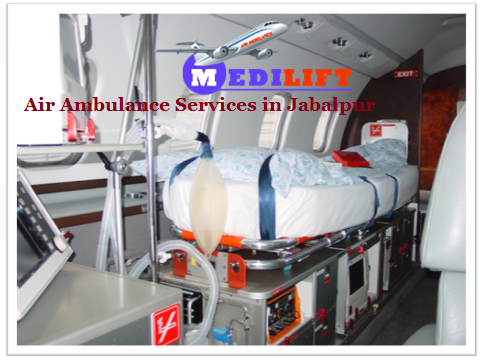 The new common name "Medilift" is an ambulance service procurer that is available for the people of Jabalpur those who have the critical patients to transfer to other cities by Air ambulance or Rail Ambulance with the cheap cost. It makes the patients avail of the entire necessary requirement under the best medical team. It is ready for rendering its ambulance services round the clock in lieu of low-cost call booking online. This service provider takes its patients easily totally bed to bed services by Charted Aircraft or Train Ambulance. Its online call booking is easy and cheap than offline. Shift patinet with low cost air ambulance services from Jabalpur to Delhi, Pune, Mumbai, Bangalore, Chennai, Surat, Srinagar, Kolkata, Jammu, Ranchi, Guwahati, Patna and all the cities in India.